I am a dad, husband, soccer coach. I am a Patient advocate. I am always searching for projects that help facilitate communication between Patients, their Families and Healthcare Providers.
---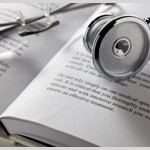 Medical Students and Residents Patient Experience Training
As a new attending several years ago, I wished that I had more training on how to effectively communicate with patients and their families. 4 years in medical school and several more years in residency helped sharpen my medical acumen, but left a void that I would have to fill while on the job. No […]
READ MORE >>
I treat patients to the best of my abilities. I want to teach current and future healthcare providers the necessary skills they need in order to have an effective interaction with their patients. I want to give patients an inside view of Medicine to help dispel any misconceptions or preconceptions they may have about Medicine and the delivery of Medical care. My hope is that it ultimately leads to better care for all.
Patient Experience Pearl Number 31
Positive patient comments were sent to the medical staff. Comments with staff name were picked and sent out to the whole ED staff.
READ MORE >>